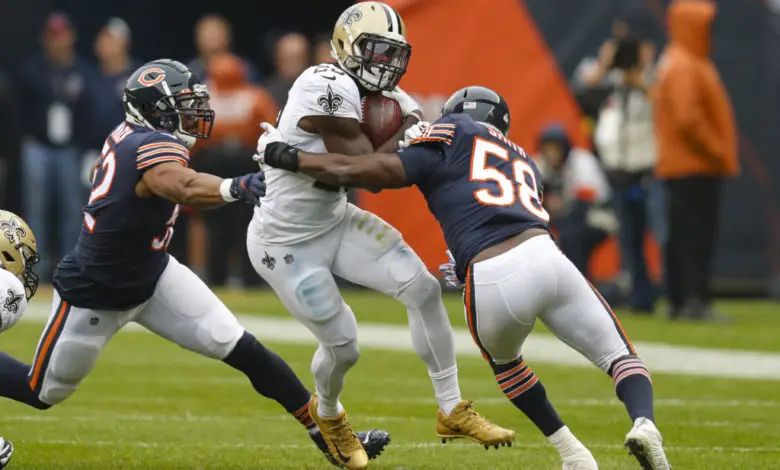 Roquan Smith, Darnell Mooney Both Ruled Out for Saints Game
Welp, this is definitely not the best news. After being listed as questionable on Friday, both Roquan Smith and Darnell Mooney have been ruled out for the Bears' playoff game in New Orleans on Sunday. Both left the loss to the Packers early and their participation seemed doubtful the whole time since, but it still sucks to get the official word.
BREAKING Darnell Mooney and Roquan Smith are out for the Saints game.

— Mark Grote (@markgrotesports) January 9, 2021
Mooney had become a bigger part of a resurgent offense that scored 30 or more points in four straight games prior to Week 17 and he's the Bears' biggest deep threat. Even if they're not prone to taking the top off of opposing defenses, Mooney can stretch things out and make plays in space. He'll be missed on the turf in NOLA.
Smith is obviously an even bigger loss to a defense that needs to contain all-world running back Alvin Kamara, who carved the Bears up for 163 total yards in a matchup earlier this season. His ability to prowl sideline to sideline, not to mention putting pressure on a less dynamic Drew Brees, would have given the Bears a chance.
As things now stand, it's hard to see a path to success here that doesn't include a heaping helping of good luck. But hey, sometimes it's better to be lucky than good.