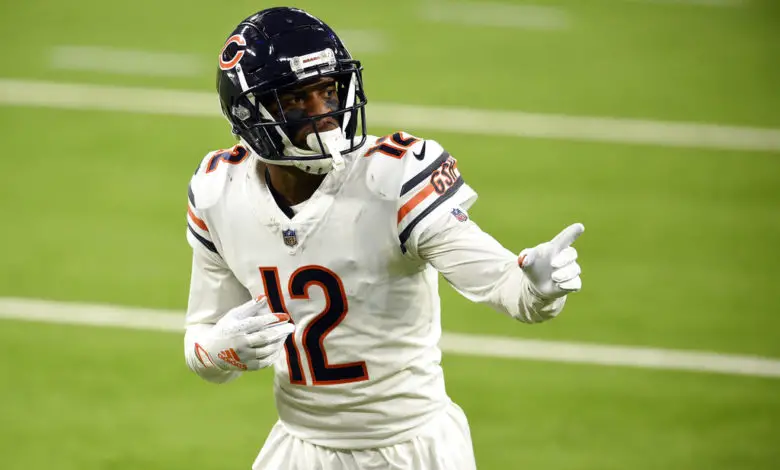 One Expert Predicts Bears to Bring Allen Robinson Back on Long-Term Deal
Allen Robinson may be the best wide receiver in Bears franchise history and he's done it with mediocre quarterback play. With the Bears intent on finally finding an answer at QB, a choice team leadership is inexplicably confident Ryan Pace and Matt Nagy can make, it's important to have a true No. 1 receiver on the roster. Trouble is, they're already projected to be around $10 million over the 2021 cap and have several issues to address in addition to a new deal for Robinson.
A franchise tag isn't going to work, but ESPN's Bill Barnwell predicts the Bears will "use the leverage of a tag to get a long-term deal done." He specifies a four-year, $84 contract that would be structured to reduce the cap hit this coming season, after which the threshold should increase significantly under the assumption that league revenues increase as fans are allowed back.
Keeping Robinson would signal that the Bears are indeed trying to compete, which is signaled by the retention of Nagy and Pace. One could easily argue that the decision to run it back in that manner is actually a sign that the team doesn't care much about getting better, but we at least know they're not trying to rebuild or start fresh. That means keeping as many difference-making players as possible.
One interesting note in that regard, per Barnwell, is that Robinson has a lower expected catch rate than all but three other receivers — Mike Evans, Robby Anderson and Julio Jones — who've been targeted 300 times over the past three years. Robinson has caught just 63.9% of the passes thrown his way, but NFL Next Gen Stats estimates he only should have caught 58.9% of them.
No just imagine what he could do with an elite quarterback, something he's never experienced since at least high school.