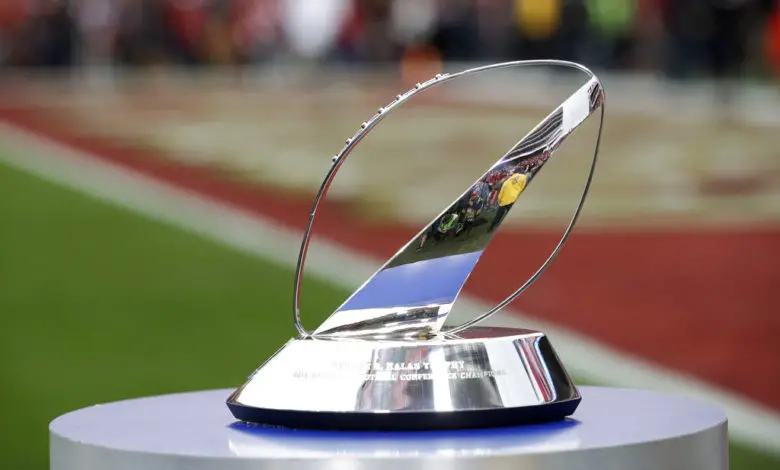 NFL's Proposal to Expand Playoffs to 16 Teams Could Be Good For Chicago Bears
In March of 2020 the NFL approved the expansion of the playoffs from 12 to 14 teams. The change doubled the number of wild-card teams in each conference from two to four and meant each No. 2 seed would have to play in the opening round. The only team with a bye would be the No. 1 seed in each conference.
But since this is 2020, anything that can change probably will. And sure enough, the NFL is looking to add even more teams to the playoff fold before the initial expansion was even taken for a test drive.
Monday brought word that the NFL is now considering the addition of two more teams ($) to the playoffs, bringing it to 16 total. That's half of the entire league in case you don't have a calculator handy. With eight teams from each conference getting in, that bye for the No. 1 seed would be gone. Instead, the top seed would face the No. 8 seed in the wild-card round. Oof.
The 5-3 Chicago Bears have lost two straight games would likely be in favor of the proposed expansion since they're currently occupying that No. 8 spot in the NFC. And the No. 9 team in the NFC, the San Francisco 49ers, just lost their starting quarterback, Jimmy Garoppolo, and their star tight end, George Kittle, to injury for "significant time."
There is one caveat here, which is that the proposal is still considered a contingency plan, meaning it would only happen if games were canceled due to COVID-19 and couldn't be made up before the end of the season. In other words, copying what MLB did in 2020 or what the NBA does in a typical season isn't anywhere close to set in stone.
If you're a Bears fan and have been feeling hopeless after two straight ugly losses, though, you now have something to feel good about. Maybe.