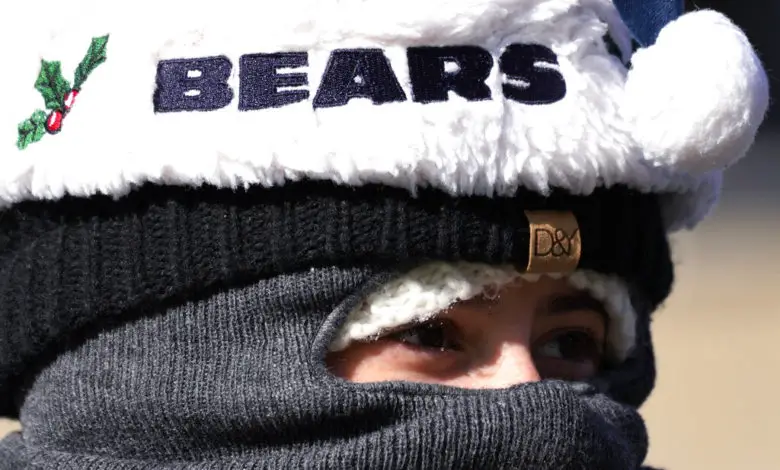 Merry Christmas Bears Fans!
On behalf of all of us here at Bears Insider and Cubs Insider, Merry Christmas to you and yours this year. Our hope is that you are safe and considering the recent weather, remain relatively warm. The Bears haven't given us much to cheer about, but we have hope in what will undoubtedly be the team's busiest offseason in decades.
This has been an excellent year for us, and we are grateful that you take the time to read our articles and comment here on the site and on social media. We hope to enjoy another great year with you next year. It will be an exciting time for Bears fans, and we will ensure we stay atop all free agency and draft news.
From our family to yours, Merry Christmas! 🎁 pic.twitter.com/VWKIZJJkyz

— Chicago Bears (@ChicagoBears) December 25, 2022
Merry Christmas! pic.twitter.com/saulgkntUj

— Chicago Cubs (@Cubs) December 25, 2022
We're taking a tiny break until tomorrow evening so that we can enjoy our family and friends in the true spirit of the holiday – spreading warmth. love, and cheer. Of course, we hope Santa has been good to Justin Fields, and that David Montgomery finds a new contract in his stocking. As far as the rookies, it's been fun getting to know Kyler Gordon and Jaquan Brisker. And just when we were ready to give up on him, Velus Jones had his best day as a pro in Saturday's loss to the Bills.
We hope Braxton Jones and Dominique Robinson will become beasts, and that Jack Sanborn returns to full health. Finally, let's hope Darnell Mooney returns to form next season.
The final two games mean little more than draft positioning. We're still going to watch, and yes, we root for the Bears to win every game, even if it results in a lower pick. On the flip side, we're also not very upset of they lose. That's the nature of the first year of any rebuild. The Bears have a long way to go but have the necessary assets to turn things around immediately.
In the meantime, Merry Christmas to you and yours. And while were at it, may you have all the blessings you deserve in 2023. Thank you for reading, we wouldn't be here if not for you.
Cheers,
The Bears Insider/Cubs Insider staff.