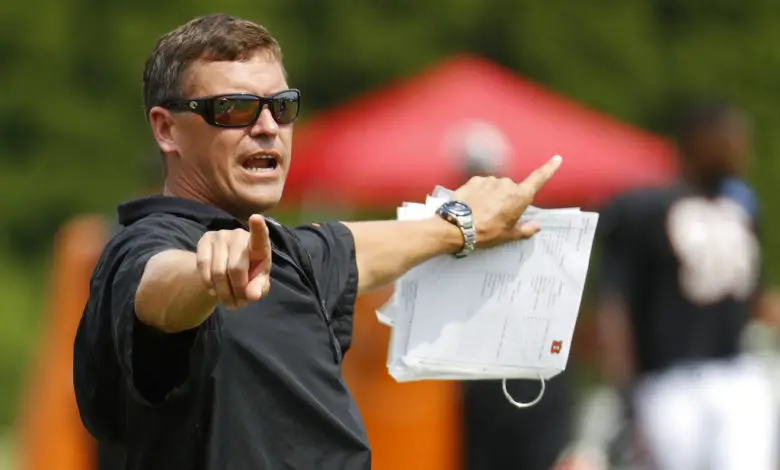 Matt Nagy Announces OC Bill Lazor Will Take Over Play-Calling for Chicago Bears
The Chicago Bears will have a new play-caller on Monday night when they line up to take on the Minnesota Vikings. In a move many had hoped would happen much earlier, Matt Nagy announced Friday that he will be handing play-calling duties off to offensive coordinator Bill Lazor.
#Bears HC Matt Nagy says he will have OC Bill Lazor call plays Monday night against the Vikings.

— Larry Mayer (@LarryMayer) November 13, 2020
Nagy announced the move during his call with the press this afternoon, explaining that it would allow him to better focus on all three phases of the game purely as a head coach. While it's a bittersweet move, perhaps made more so by the fact that he had to cede these same duties to Andy Reid in Kansas City, Nagy said it only makes sense to change now and move forward.
"I'm excited to let Bill take this over," Nagy said. "It's something that we all decided together. I think it shows the belief that I have and we have in the coaching staff.
Lazor will obviously be using the same playbook as Nagy, so it's not clear yet if this change will be as meaningful as many fans believe. However, with the way the Bears offense has been playing this season any change is a welcome one. If this doesn't yield better results on offense, the Bears may have no other options short of firing their head coach.