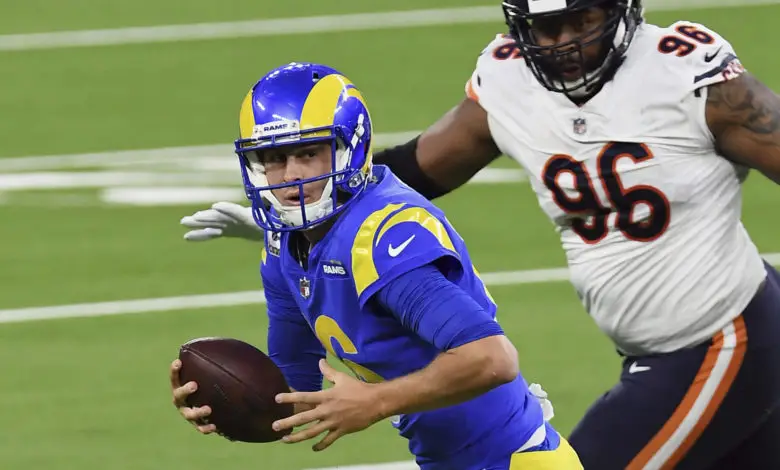 Man Loses Nearly $1M Following Stat Correction in Bears MNF Game
And you thought the Bears took an ugly loss Monday night. Robert Huntze, a 41-year-old insurance agent from St. Louis, thought he had won the $1 million first prize in a DraftKings contest that featured 176,470 participants. His elation lasted about 30 minutes. After taking his dog for a walk and telling friends and family about the big win, he checked back to find that he'd dropped to a tie for sixth that netted him a measly $3,078.94.
The culprit? What had originally been credited as a sack of Jared Goff by the Bears defense was changed to a tackle for loss. Also lost were the vast majority of Huntze's winnings, which, interestingly enough, is not the first time he's missed out on a $1 million DraftKings prize.
According to ESPN, the avid daily fantasy sports competitor — he's qualified for DK's world championship three times — previously had a lineup that scored enough points to win, but fell back following a correction as five other entries split the $1 million prize. Huntze had to settle for a total of $3,554 on…43 entries? Wow, I guess that's really the way you have to play it.
Maybe I should take some pointers, as I scored a whopping $11.50 on five entries Monday night, the best of which was an $8 haul for finishing 6,559th out of 158,500. The winner in that got $25,000 while 11 others tied for second and got $4,363,63 apiece. Not bad for a $3 entry.
Now if you'll excuse me, I'm going to enter 43 lineups for the Falcons-Panthers game.