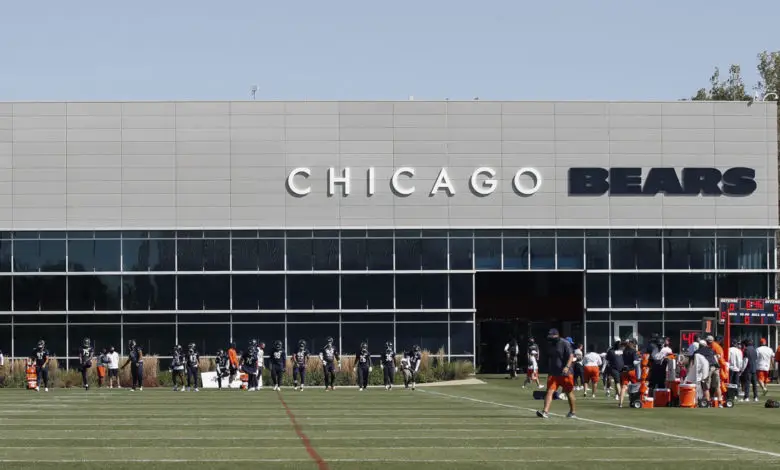 Halas Hall Shut Down, Everyone Sent Home Over COVID-19 Concerns
In a developing situation from Halas Hall, everyone has been sent home due to COVID-19 concerns. This was first reported by Adam Jahns of The Athletic and has been confirmed by JJ Stankevitz of NBC Sports Chicago.
There is apparently a very fluid situation at Halas Hall with the #Bears. I'm told everyone was sent home out of COVID-19 concerns. Stayed tuned for more

— Adam Jahns (@adamjahns) November 5, 2020
Worth noting as #Bears have COVID concerns today – the positivity rate in Lake County was around 9% yesterday, around 10% in Cook County. Most, if not all, players/staff live in those two counties. https://t.co/gx7FyJJHQF

— JJ Stankevitz (@JJStankevitz) November 5, 2020
NFL Network's Ian Rapoport subsequently reported that team officials decided to move Thursday's activities to a virtual format after center Cody Whitehair — who did not practice Wednesday due to his calf injury — tested positive for COVID. That makes him the second O-lineman to test positive after Jason Spriggs was placed on the reserve/COVID list earlier in the week. Germain Ifedi was also placed on the list but has not tested positive and could still play Sunday.
At first glance, it doesn't appear there are many close contacts for Whitehair, and the team benefits from already being in the intensive protocols. But the #Bears decided to be virtual today to go beyond the requirements and keep further spread at bay. https://t.co/3uTXP4Wq5l

— Ian Rapoport (@RapSheet) November 5, 2020
There's nothing to indicate that the Bears' upcoming game in Tennessee will be impacted by this, as the NFL wants to push forward in order to keep the Week 10 schedule on track. The Packers/49ers game Thursday night is still set to be played as scheduled and there have been all kinds of COVID concerns there, so it appears as though the league has decided to just damn the torpedoes and go full steam ahead.