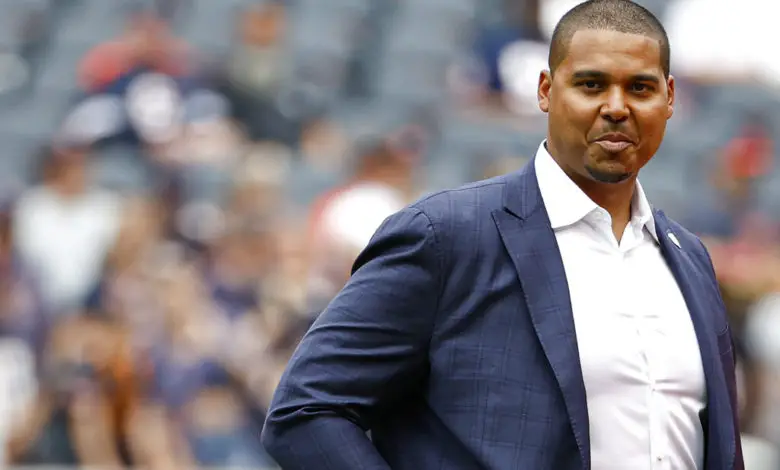 Draft Pick Jockeying: Loss to Jets Puts Bears in Top Two
If you're looking for a silver lining in the dark cloud that hovered over the Bears' loss on Sunday afternoon, it's jockeying for a top-two draft pick. That selection is significant because a number of teams hoping to draft quarterbacks C.J. Stroud or Bryce Young could covet that No. 2 pick.
If you're wondering what it costs to trade up, look back at the 2017 Draft. The 49ers traded the No. 2 pick in that draft to the Bears for the No. 3 pick, a third-rounder (No. 67), a fourth-rounder (No. 111), and a 2018 third-round pick (No. 70). San Francisco picked defensive lineman Solomon Thomas, and Chicago selected Trubisky. Trubisky was selected before MVP-favorite Patrick Mahomes.
The 49ers traded the No. 67 pick to the Saints, who selected Alvin Kamara. They also traded the fourth-round pick as part of a package to get the No. 31 overall selection, where they chose linebacker Reuben Foster. San Francisco completed their 2017 haul by selecting cornerback Adrian Colbert. The 49ers added wide receiver Dante Pettis and linebacker Fred Warner with the extra 2018 picks. Not a bad haul for Trubisky.
Here is the #GMFB team's reaction on the Bears trading up to draft QB Mitchell Trubisky pic.twitter.com/ZeSsVTXe8o

— Good Morning Football (@gmfb) April 28, 2017
That trade is one of the biggest reasons the McCaskeys fired Ryan Pace in favor of Ryan Poles. It's also one of the reasons the Bears are so bad now. There are nine teams who will be looking for quarterbacks in next year's draft, so plenty of options exist if Poles wants to trade down. Finding a legitimate trading partner could be difficult, however.
Obviously, the Bears do not need a quarterback. They do need help on the offensive and defensive lines, at linebacker, and could use a playmaking wide receiver.