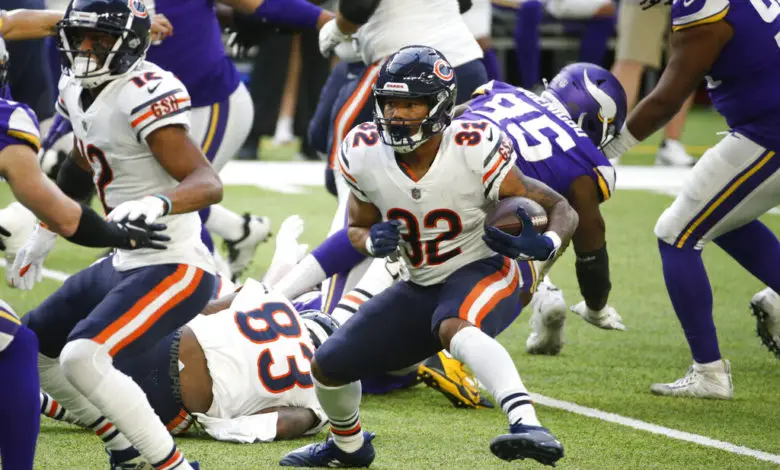 David Montgomery Matches Walter Payton with Stellar Performance Against Vikings
David Montgomery has been having a good season so far in 2020, averaging nearly 4.5 yards per rush behind a battered offensive line. The only thing that's seemingly been holding him back is an inexplicable lack of carries. Coming into Sunday's game against the Minnesota Vikings, Montgomery had surpassed 20 carries only once this season when he ran 21 times for 89 yards against the Saints.
That underutilization has been surprising, to say the least. He busted an 80-yard touchdown run on his first carry of the game two weeks ago against the Texans and ended up with only 11 rushing attempts and 113 yards on the ground.
On Sunday against the Vikings, that all changed as Montgomery toted the ball 32 times for 146 yards and two touchdowns. The only other player in team history with 30+ carries, 140+ rushing yards, and at least two touchdowns is Walter Payton, who did it three times in his career.
There's no question that Montgomery has the talent to carry the Bears rushing attack for years to come. The biggest question is why it's taken so long for them to finally start leaning on him more. We can only hope that trend continues.