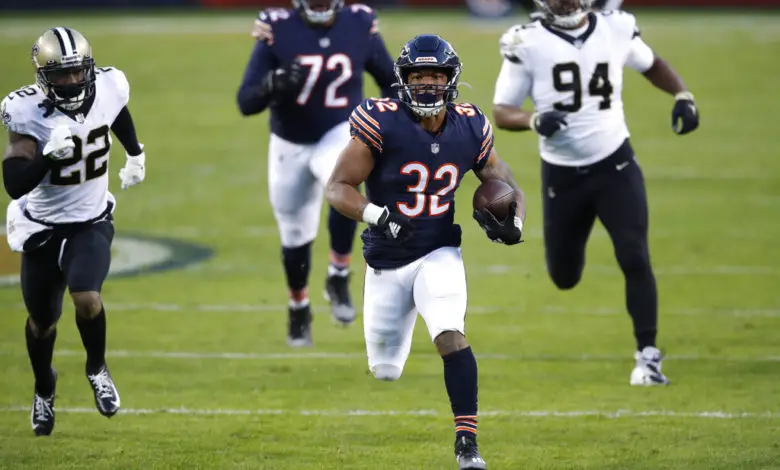 David Montgomery Graded NFL's Best Running Back in Week 8
You probably already knew that David Montgomery had a very good game in the Bears' Week 8 loss to the Saints, but you probably wouldn't have guessed just how good. According to Pro Football Focus, Montgomery actually received the highest grade of any running back in the NFL for his overall effort. Rather than simply looking at yards or touchdowns, PFF breaks down play-by-play performance to look at a player's total contribution.
David Montgomery had the highest rushing grade of any running back in Week 8.

He earned a spot on the @PFF Team of the Week: https://t.co/LpbQ2PxDWh pic.twitter.com/AODGrdQqMw

— PFF CHI Bears (@PFF_Bears) November 4, 2020
The effort earned a score of 88.4, edging out Philip Lindsay's 87.6 and making Montgomery one of only three backs in the 80s for Week 8. That brings him up to 79.6 on the season, good for 12th in the NFL, and proves that Montgomery can be a real difference-maker when the Bears commit to the run.