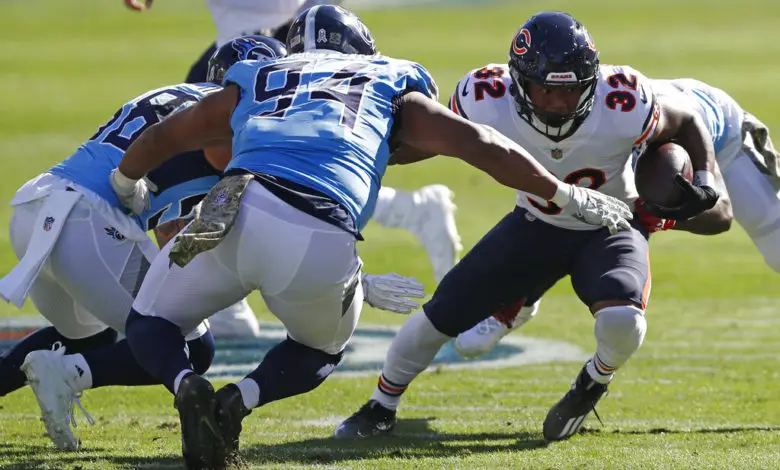 David Montgomery Exits Game Early with Apparent Injury (Update: Possible Concussion)
David Montgomery was just escorted to the locker room with an apparent injury that he sustained in the fourth quarter. Not much information available right now but we'll update the situation as we find out more.
#Bears RB David Montgomery just walked to the locker room with medical personnel.

— Tom Pelissero (@TomPelissero) November 8, 2020
Update: Montgomery is being evaluated for a possible concussion.
#Bears injury update:
RB David Montgomery is being evaluated for a concussion.

— Bears Communications (@BearsPR) November 8, 2020