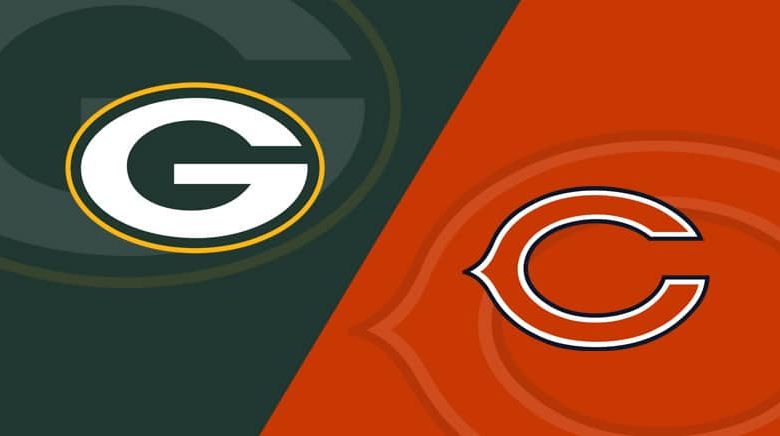 Chicago Bears vs Green Bay Packers – Week 6 Game Preview: Overview, Keys to Game, Insights
After going 1-2 to open the season, the Bears (3-2) have won two in a row to move into second place in the NFC North. Now they face the first-place Packers (4-1) with a chance to take the division lead this Sunday at Soldier Field.
All the off-season off-field drama with Aaron Rodgers lasted just one game into the regular season. Green Bay's MVP quarterback has 10 touchdowns and just one interception during a four-game winning streak after a Week 1 loss to the Saints. Not that the games have all been easy wins for the Pack, late field goals have decided games against Cincinnati and San Francisco.
Davante Adams continues to be the main receiving threat for Green Bay with a whopping 579 yards through five games. Aaron Jones, the main running back, has battled injuries and has been a disappointment early on.
The Packers defense has been surprisingly good so far with the 6th fewest yards allowed per game. Linebacker Preston Smith is very effective on the pass rush and the secondary is very solid, although a season ending injury to top cornerback Jaire Alexander could be a huge blow.
Bears quarterback Justin Fields got beat up a bit by the Raiders but he will start on Sunday. Chicago's running back situation is even more precarious this week after temporary starter Damien Williams had to enter COVID protocol and will miss the game.
The odds are against the Bears in this game, that said however, divisional games are always unpredictable. A win on Sunday really puts them right in the heart of the race. Let's see if they can pull the upset.
Where to Watch/Listen
Sunday, October 17 at 12:00pm CT on FOX, WBBM Radio (English), and WRTO Radio (Spanish)
Keys to Victory 
Here are my keys to Sunday's game. If these things happen, the Bears should have a shot to win.
Pressure Aaron Rodgers. The Bears lead the NFL with 18 sacks and will need more of the same against the Packers star quarterback. Fans in Chicago do not need to be reminded of how effective Rodgers is with time to throw.
Try to create some kind of running game. With Williams out, Khalil Herbert will have to be the featured back on Sunday. Obviously having Fields throw 50 passes is not the result you want, so getting some kind of production from the backs will be big.
In a similar vein, try to make the Packers one-dimensional. The run game has been disappointing up in Wisconsin and even a great quarterback can be handled if he has no support from his backs.
Make someone other than Adams beat you. The Packers stud receiver is very hard to stop and he has to be the focus of the Bears secondary.
Don't Tell Me the Odds
Vegas firmly believes the Packers will win on Sunday, installing the road team as six-point favorites. They also expect a low-scoring game with an over/under set at 44.
My Prediction
The Bears keep the game very close with a strong defensive effort and make things difficult on Rodgers. The problem is, with the lack of a running game Justin Fields is forced to do everything on his own. At this point, it's a lot to ask for a guy making his third career start and the Bears lose 17-10.
Official Bears Preview
Here are Bears analysts Jeff Joniak and Tom Thayer with their preview of the Bears' upcoming Week 6 matchup.