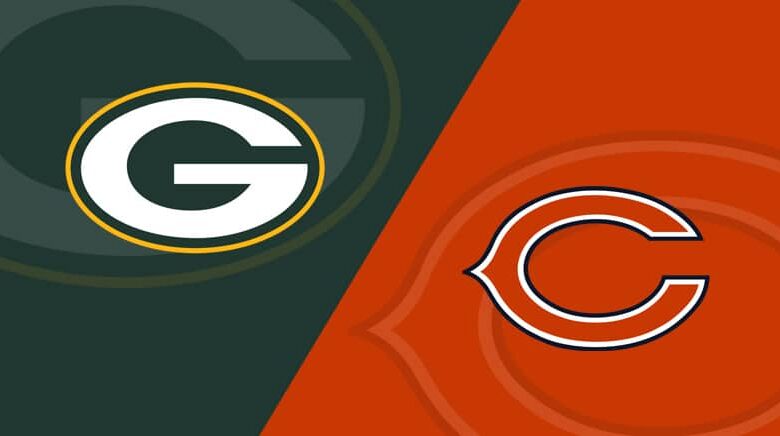 Chicago Bears vs Green Bay Packers – Week 1 Game Preview: Overview, Keys to Game, Insights
The long off-season is finally over and football is back with the Chicago Bears hoping to have a much better season than they did in 2022. The Bears finished with the worst record in the NFL and used their first overall pick to trade with the Carolina Panthers for established wide receiver D.J. Moore with the hope of giving promising young quarterback Justin Fields an elite offensive weapon. They also made numerous defensive additions in an attempt to improve a porous unit that was one of the worst in the league.
Chicago's first opponent in 2023 is of course their oldest and most bitter rival, the Green Bay Packers. Unless you have been living in a cave the last six months, you know the biggest story in Green Bay is the departure of star quarterback Aaron Rodgers to the Jets. Inexperienced Jordan Love is being thrown into the fire to fill the shoes of the future Hall of Famer.
The Packers defense was in the middle of the pack in 2022 allowing 21.2 points per game. The real weak spot was stopping the run, they allowed a whopping 139.5 yards per game on the ground last season. They created 24 turnovers which was one of the better totals in the league.
Green Bay's offense is a complete question mark without Rodgers. The running back tandem of Aaron Jones and AJ Dillon are going to be much more important in 2023 as the young quarterback gets his feet wet. A very inexperienced wide receiver group is also going to have some growing pains.
This is a game where I don't think anyone has a great idea of what is going to happen. This is a matchup of teams with a ton of unanswered questions. It will definitely be an incredibly fascinating contest and as always with these two, there be absolutely no love lost on Sunday.
Where to Watch/Listen
Sunday, September 10 at 3:25pm CT on FOX, WBBM Radio (English), and WRTO Radio (Spanish).
Keys to Victory
Here are my keys to Sunday's game. If these things happen, the Bears should have a shot to win
Pressure the quarterback. Chicago was one of the worst teams in football when it came to sacking the quarterback last year. They need to make things uncomfortable for Love to hopefully rattle him in what should be a very stressful moment.
Khalil Herbert has to become the man at running back. David Montgomery is in Detroit, so Herbert has to be the one to exploit the Packers questionable rush defense.
Justin Fields has to reach the next level. The Bears quarterback has shown flashes of brilliance in his first two seasons, especially his ability to turn broken plays into masterpieces. What he needs to do now is to become a more consistent player so the offense becomes less feast or famine.
Don't Tell Me the Odds
The Vegas oddsmakers don't know what to make of this game installing the Bears as a one-point favorite. Everyone seems to be in wait-and-see mode when it comes to Jordan Love. The over/under is set at 42 so it's expected to be a relatively low-scoring affair.
It's Football Weather
It's expected to be a very nice day at Soldier Field Sunday with a high in the mid 70s and mostly sunny skies with a light breeze out of the north.
My Prediction
This is one of the harder predictions I have made because these two teams appear to be pretty evenly matched.  Both offenses will struggle to score but I think the Packers will come out ahead on a late field goal and win 17-14.
Official Bears Preview
Here is former NFL safety Matt Bowen previewing the Bears' upcoming Week 1 matchup with the Packers on the Bernstein and Holmes show.