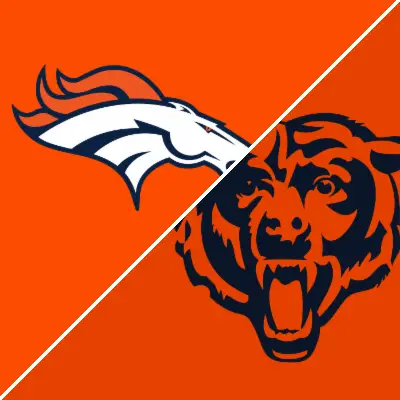 Chicago Bears vs Denver Broncos – Week 4 Game Preview: Overview, Keys to Game, Insights
Absolutely nothing has gone right for the Bears (0-3) in 2023, they are winless in three games and frankly haven't really been close to competitive in any of them. The heat on the coaching staff and quarterback Justin Fields is very high already and the fanbase is very irritable.
Chicago now welcome another reeling squad to Soldier Field when they take on the Denver Broncos (0-3) this Sunday. So far, the Sean Payton era it's not going much better than the Nathaniel Hackett era did. They have allowed a whopping 122 points in three defeats to open the season.
Russell Wilson is trying to bounce back from a disastrous 2022 and so far the results are mixed. They have put up some points but a lot of them have come in garbage time or when they were way behind.
Many prognosticators are calling this perhaps the worst game of the season and it is hard to argue with them based on the first three weeks of the year. Barring a tie someone will have to win this game however and it might be the Bears best chance to win early in the schedule.
If they don't take this game it might be time for Chicago to really lean into tanking for Caleb Williams in the NFL Draft. It would be nice if there was another more appealing option than a second consecutive punted season but there doesn't appear to be one. So hopefully the Bears can win one and delay that discussion at least another week.
Where to Watch/Listen
Sunday, October 1 at 12:00pm CT on CBS, WBBM Radio (English), and WRTO Radio (Spanish).
Keys to Victory
Here are my keys to Sunday's game. If these things happen, the Bears should have a shot to win.
They have to put up points against the awful Broncos defense. The Bears are probably not going to face a worst defense all season long, if they can't move the ball in this contest they probably never will.
Generate some kind of turnover. Matt Eberflus' squad has not had an interception or fumble recovery the first three games of the season. It's almost impossible for an undermanned team to win if they can't get any turnovers.
Try to get some kind of pressure on Wilson. Chicago's complete lack of a pass rush has absolutely killed them so far. That has to change this week.
Don't Tell Me the Odds
The Broncos are 3.5 point favorites on the road in Chicago. Vegas apparently expects the Bears bad offense will even out Denver's horrible defense with an over/under set at 46.
It's Football Weather
It will be a pleasant Fall day in Chicago with a high of 67 and sunny skies at Soldier Field Sunday.
My Prediction
I think the Bears offense is able to score some points in this game but it won't be quite enough with the Broncos taking home a 28-24 victory.
Official Bears Preview
Here are Bears analysts Jeff Joniak and Tom Thayer previewing the Bears' upcoming Week 4 matchup on the Bears Etc. Podcast.