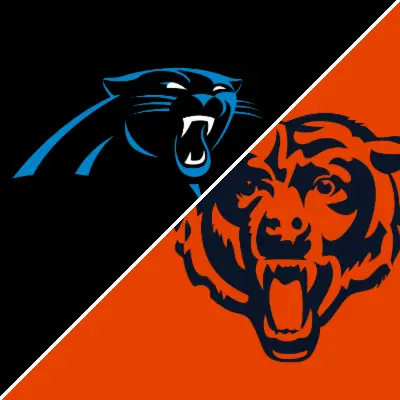 Chicago Bears vs Carolina Panthers – Week 10 Game Preview: Overview, Keys to Game, Insights
The Bears (2-7) and back up quarterback Tyson Bagent dropped a competitive game to the Saints in New Orleans Sunday afternoon. They had a chance late to tie the score but three 4th quarter turnovers doomed any chance for a comeback. Now it's a quick turnaround for a Thursday night contest against the awful Panthers.
Carolina (1-7) has been the worst team in the NFL in 2023 struggling behind first overall pick QB Bryce Young. The offensive line has had blocking issues from the start and the offense has sputtered to 283.4 yards per game and just 17.5 points per contest. Both figures are in the bottom 10 of the NFL rankings.
Defensively the Panthers are a team that does not give up a lot of yards, allowing just 310 per game, which is 8th best in football. The ineptitude of the offense consistently puts the defenders in a tough spot however and they surrender a league-worst 28.3 points despite limiting the yardage against.
The Bears of course, get Carolina's first round pick in the 2024 draft so this is a very rare occasion where winning actually helps a team to tank. So there is a lot of incentive for them to take care of business at home.
Justin Fields has returned to practice but he will again miss this week's game. So Matt Eberflus will need a better performance from Bagent to get this important victory. While this is a matchup they should win, nothing is guaranteed with the Bears this season. No matter what happens, one thing is certain, this is not going to be a very pretty game to watch.
Where to Watch/Listen
Thursday, November 9 at 7:15pm CT on Amazon Prime, WBBM Radio (English), and WRTO Radio (Spanish).
Keys to Victory
Here are my keys to Thursday's game. If these things happen, the Bears should have a shot to win.
Protect the ball. Turnovers absolutely killed the Bears against New Orleans with five total in the game. Carolina does not have the talent to win the game unless they get some help on the turnover front.
Keep the pressure on the quarterback Young. The Alabama graduate has made poor decisions when under pressure so far in 2023. This would be a good spot for the newly extended Montez Sweat to make his presence felt on the defensive line.
D.J. Moore revenge game. The former Panthers wide out has struggled a bit the past two games. This would be a good time for him to get him involved early and often.
Keep D'Onta Foreman involved throughout the game. Carolina struggles to stop the run so the Bears need to lean on their running back in this one.
Don't Tell Me the Odds
Chicago is favored by 3.5 at Soldier Field against the Panthers on Thursday. Vegas expects a real rock fight in this one with a very low over/under of 38.5.
It's Football Weather
The game-time temperature is expected to be 42 with a northwest wind at 10 miles an hour and clear skies at Soldier Field Thursday.
My Prediction
This is going to be a very ugly game but I think the Bears will do just enough to take it home. Chicago will hold on for a 17-13 victory and will improve their draft position at the same time.
Official Bears Preview
Here are Bears analysts Jeff Joniak and Tom Thayer are joined by head coach Matt Eberflus to preview the Bears' upcoming Week 10 matchup on the Bears Etc. Podcast.