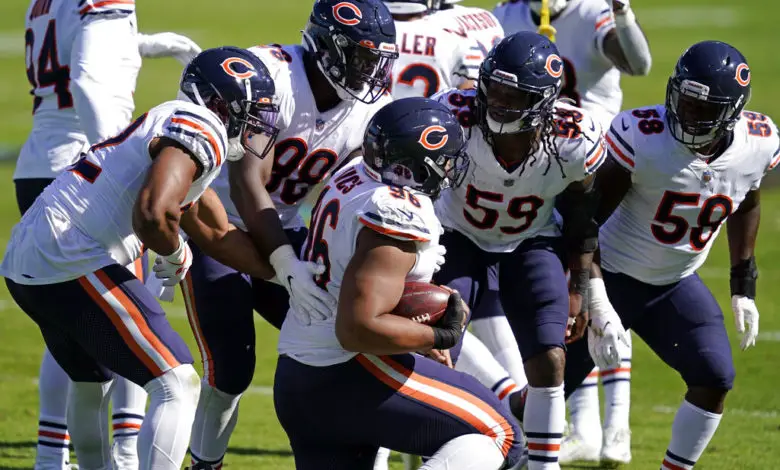 Chicago Bears Stats: Red Zone Defense Best in NFL, Which Hasn't Spelled Success in Past
Former Alabama head football coach Paul "Bear" Bryant once stated that offense sells tickets but defense wins championships. When you look at the Chicago Bears this year there's no doubt the defense is largely responsible for their stellar 5-1 record.
The Bears' red zone scoring percentage against (TDs only) of 36.36% is best in the NFL. It's not particularly close, either, since the next-best mark is 42.86%. To put it in perspective, the Bears had a 54.72% RZSP in 2019.
In the last 10 years, the Bears have only finished with an RZSP under 50% twice: 2017 (48.98%) and 2011 (44.64%). Both of those years ended without a playoff appearance, so that stat on its own certainly doesn't portend success. Maybe it's time to make it one out of three.