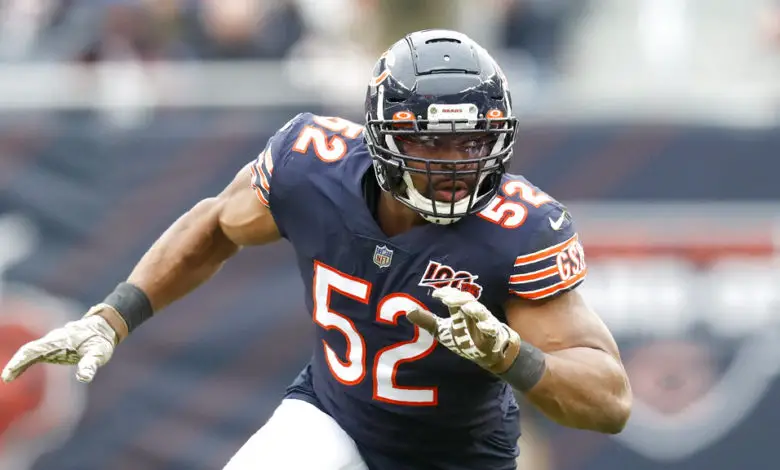 Chicago Bears Stats: Defense Dominating While Blitzing Less Than 20% of Time
The Chicago Bears defense has been smothering opposing quarterbacks this season and they've been doing it with very few blitzes.
The Bears have blitzed on just 19.8% of their defensive plays, which is less than all but six teams. Yet, despite blitzing less they have 15 sacks, good for 10th in the league. In addition, they're allowing the second-lowest opponent quarterback rating in the NFL at 73.5, which you'd expect from a team that focuses more on coverage.
Of the Bears' 15 sacks, eight have come from Akiem Hicks (3.5) and Khalil Mack (4.5). Only two of the remaining seven have come from secondary rushers.
As the season progresses, the Bears will be able to capitalize with simply the threat of the blitz. Because their defensive line has been so successful, they can pull the trigger and blitz on nearly any play to completely overwhelm QBs and keep opposing offensive coordinators on their heels.