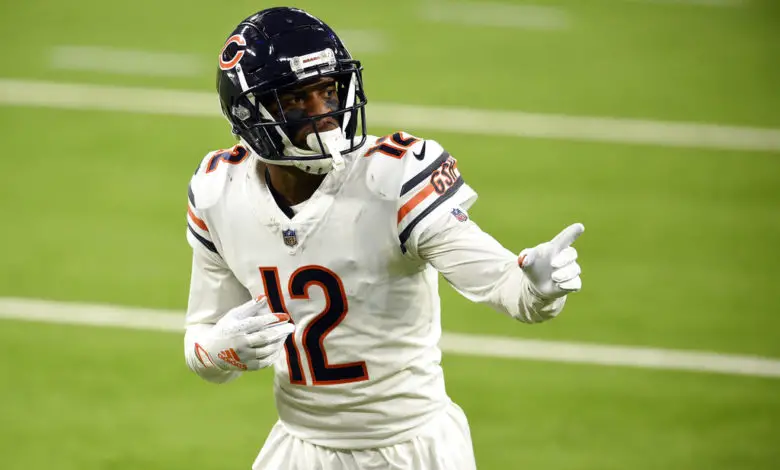 Chicago Bears Stats: Allen Robinson Best Receiver in League in One Key Stat
There are currently only five wide receivers in the NFL with 80 or more targets ($): Stefon Diggs (88), Allen Robinson (85), Keenan Allen (81), Amari Cooper (80), and Robby Anderson (80). Out of all those players, only Allen Robinson has no dropped balls. You read that right, zero drops in 85 targets.
Robinson is the only player of those mentioned who is set to be a free agent at the end of this season. In his press conference yesterday, Robinson commented, "I'm putting that all behind me." That's the clearest sign so far this season that there isn't, or won't be, contract extension talks between him and the Chicago Bears.
Allen Robinson said of his contract with the Bears, which expires after this season: "I'm putting all that behind me. … Whatever comes from that comes from that. That's none of my concern right now. When we get there, we get there."

— Chris Emma (@CEmma670) November 10, 2020
While it's not particularly unusual for teams and players to not talk about extensions during the season. It's pretty clear that Robinson is one of the few bright spots on one of the league's worst offenses. So, unless the Bears really want to be known as the worst offense in the NFL they might want to open talks with their elite receiver.