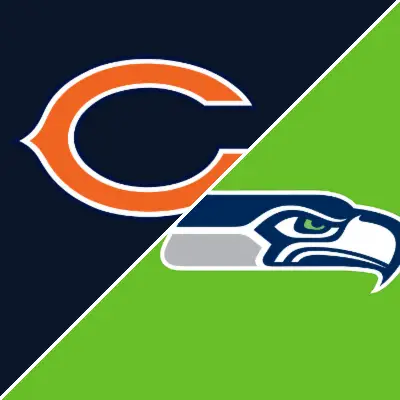 Chicago Bears @ Seattle Seahawks – Week 16 Game Preview: Overview, Keys to Game, Insights
It is a holiday weekend so I will try to limit this sad preview as much as I can. The Bears (4-10) head to Seattle to take on the Seahawks (5-9) this Sunday. Both of these teams have been eliminated from the playoffs and have very little to play for, other than jobs in 2022.
It's been a disappointing season for Russell Wilson and Seahawks. Wilson missed four weeks with a finger injury and he has just not been as sharp as previous years. That said, having Tyler Lockett and D.K. Metcalf lined up at wide receiver makes the passing game very dangerous.
A mediocre offensive line has limited the running game and Wilson is scrambling less often than ever in his career. Seattle's defense is a textbook example of bend but don't break. Only one team in the whole week gives up more yards per game than the Seahawks, yet they only allow 20.1 points a game, the fourth best in the NFL.
Things are not looking up for the Bears right now as Covid continues to spread through the locker room. Akiem Hicks is the latest star to go on the list. To compound things even further, Chicago is dealing with a series of injuries to other key players. Return specialist Jakeem Grant and veteran left tackle Jason Peters are out Sunday.
Justin Fields is also unavailable to play in Seattle and Nick Foles is being thrust into the starting quarterback role. Safe to say it is not a very happy holiday in Bears land. I hope all of you reading this article have a very nice holiday and it goes better than whatever we are going to see on Sunday.
Where to Watch/Listen
Sunday, December 26 at 3:05pm CT on FOX, WBBM Radio (English), and WRTO Radio (Spanish)
Keys to Victory 
Here are my keys to Sunday's game. If these things happen, the Bears should have a shot to win.
Pressure Russell Wilson. The Seahawks have a terrible offensive line and Chicago's pass rush needs to exploit it. It's another job for Robert Quinn.
Take some deep shots with Nick Foles. Look, Nick is not very good, I think everyone is in agreement on that. Seattle has terrible pass defense, however, so they're going to have to try to throw it over the top and expose it. Hopefully, Foles has a bit of Super Bowl magic left in the tank.
Execute in the red zone. The Bears have had a ton of problems in the red zone and the Seahawks are very good at holding teams to field goals. They can't afford to miss when they get near the end zone.
Don't Tell Me the Odds
The Bears are 6.5 point underdogs against the Seahawks on Sunday. Those odds might get longer with Nick Foles as QB. The over/under of 41.5 indicates the experts expect a very low-scoring game.
My Prediction
This game is going to be a rock fight with neither team putting up much offense. I think Russell Wilson will be just too much and Seattle will win 13-7.
Official Bears Preview
Here are Bears analysts Jeff Joniak and Tom Thayer with their preview of the Bears' upcoming Week 16 matchup.