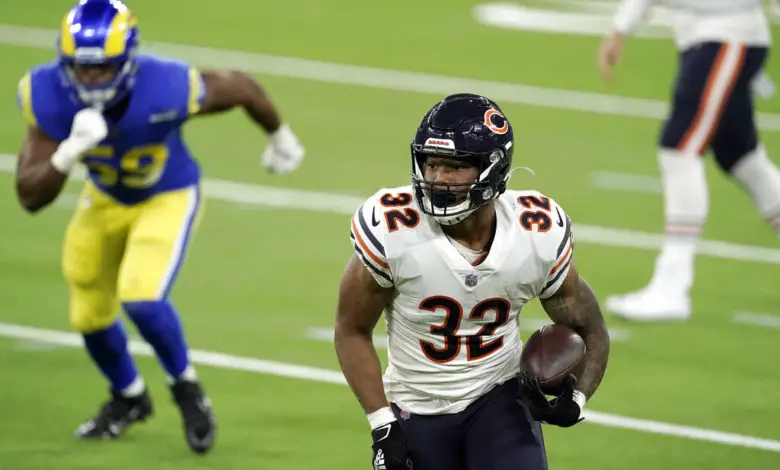 Chicago Bears Score and Recap (Week 7): Bears 10, Rams 24 – Bears Bend On Both Sides of the Ball
The Chicago Bears came into tonight's game with their eyes on the best record in the NFC. They left wondering what just happened.
The Bears were outrushed by over 100 yards and their defense wasn't ever able to get the Rams off-balance. The Bears offense, led by Nick Foles, wasn't much better. Foles threw for over 250 yards, but much of that was because they were down early and playing catch-up. (Box score)
Why the Bears Lost
The Bears were in the red zone twice and didn't score either time. The offense never quite got into a rhythm.
Key Moment
The Bears were trailing 17-3 in the third quarter as they drove into the Rams red zone for the first time of the night. Nick Foles threw an interception on an ugly throw from the Rams 9-yard line.
Stats that Matter
Nick Foles threw for over 250 yards for the first time this season, but ended with a season-high two interceptions.
David Montgomery gained 48 yards on 24 carries.
The Rams gained 372 yards on offense with 165 yards rushing and 207 yards through the air.
Bottom Line
The Bears just got punched in the mouth by the Rams. They need to get up, make adjustments, and get ready for the New Orleans Saints on Sunday.
Next Up
The New Orleans Saints come to Soldier Field on Sunday, November 1. Game time is 3:25 PM Central and will be broadcast on Fox.