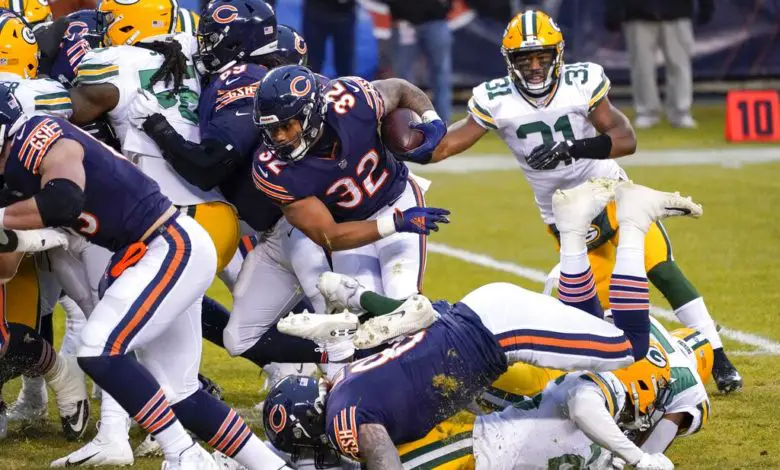 Chicago Bears Score and Recap (Week 17): Bears 16, Packers 35 – Despite Rough Loss to Packers, Bears Back into Playoff Matchup with Saints
The Chicago Bears have qualified for the postseason despite losing six straight games and dropping both contests this season against the Green Bay Packers. It's an unlikely outcome to an inconsistent season for the Bears.
Two turnovers for the Bears led to two touchdowns for the Packers. While that wasn't the entire story, it sure was a big part of it. Those turnovers cost the Bears dearly and put them into a position where they needed Mitchell Trubisky's arm to win it, and that just wasn't going to happen.
The Bears back into the playoffs thanks to a win by the Los Angeles Rams over the Arizona Cardinals. (Box score)
Why the Bears Lost
The Bears needed to play nearly mistake-free football to win this game, and that was pretty hopeless. Aaron Rodgers finished 19-for-24 with 240 yards, four TDs, and no interceptions.
Stats that Matter
Trubisky played hard but that wasn't enough against the first-place Packers: 33-for-42, 0 TDs, 1 INT
Darnell Mooney had a career game but left early with a yet-to-be-disclosed injury: 11 REC for 93 YDS
David Montgomery was solid once again: 22 CAR for 69 YDS, 9 REC for 63 YDS, 1 TD
Bottom Line
It's been a weird year and I'm just glad that we get to see the Bears play in one more, very winnable, game. Hopefully, things go their way and we're talking about a second postseason game next weekend.
Next Up
The Bears will travel to New Orleans to take on the Saints in the first round of the playoffs. The date and time are still TBD, but should be announced later this evening.