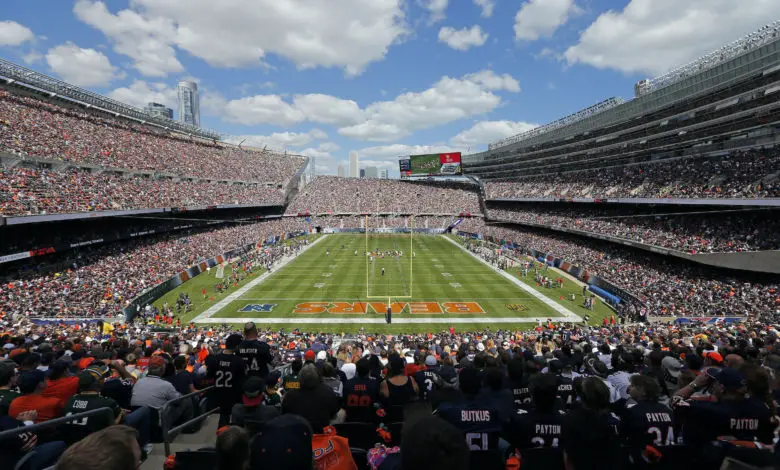 Chicago Bears Present Mayor Lori Lightfoot With Detailed Plan For Fans at Soldier Field
The Chicago Bears have presented Mayor Lori Lightfoot with a detailed plan to accommodate fans at Soldier Field this season, according to the Chicago Sun-Times. The team has been workly closely with Mayor Lightfoot's office for weeks on building a plan she would accept.
There are currently 15 NFL teams that have admitted fans into games so far this season. But Lightfoot would like to see COVID numbers start "trending in a very different direction."
"I think they've got a good plan to keep people safe. But, the public health metrics right now are very challenging for us to initiate fans in the stadium," Lightfoot was quoted as saying.
According to the article, the Bears' plan includes guidance on how fans will enter the stadium, seating, concessions, restrooms, and exiting. People will enter into sections, with the stadium divided up to help accommodate safer access for fans and employees.
You may recall the Chicago Cubs had plans to open Wrigley Field to 20% capacity but neither the Mayor or MLB approved the plans before the season ended. So it's yet to be seen what a major sporting event in Chicago will look like with COVID-19 restrictions in place.
With daily cases of COVID-19 spiking since the summer, it's hard to imagine that fans in the stands at Soldier Field would become a reality this year. But, if there's one thing I've learned in 2020 it's to never convince myself I know what's coming next. So, we'll see.