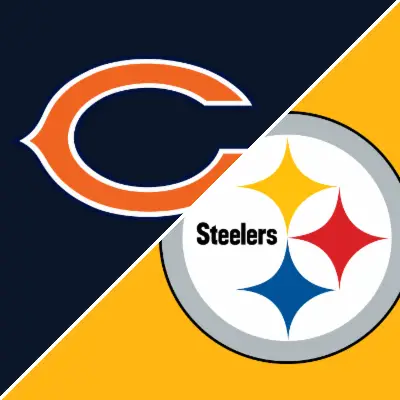 Chicago Bears @ Pittsburgh Steelers – Week 9 Game Preview: Overview, Keys to Game, Insights
The Bears (3-5) dropped a third consecutive game to the San Francisco 49ers last Sunday at Soldier Field. Their playoff hopes are waning already and dropping to 3-6 would almost be a death knell for them. Next on the schedule is a primetime matchup in Pittsburgh, against another offensively challenged team, the Pittsburgh Steelers (4-3).
Quarterback Ben Roethlisberger is finally showing signs of age and has struggled mightily in 2021. Pittsburgh is averaging just 18.9 points a game this season and are relying on a constant stream of short passes to protect their aging quarterback. The offensive line has also been a very large problem in the Steel City.
Rookie running back Najee Harris has been the best player on the Steelers offense. The Alabama product has a combined 752 rushing and receiving yards and 5 touchdowns. Chase Claypool and Diontae Johnson have filled in well for an injured JuJu Smith-Schuster at receiver.
T.J. Watt, Cameron Heyward, and crew lead a top-10 defense that is the strength of Pittsburgh's team. Watt has 8.5 sacks through seven games as he makes a run at Defensive Player of the Year. Oddly, they only have six takeaways despite such a quality defensive unit.
The Bears were hoping to get Khalil Mack back for Monday's game, but he remains out with a foot injury. There is some good news however, running back David Montgomery, out with a knee injury, is likely to return for the contest.
Chicago is going to need a much better offensive effort than they've gotten the last three weeks. Justin Fields has shown flashes of his talent, yet still has been inconsistent so far in his young career. If Matt Nagy wants to make the playoffs and keep his job he's going to have to get his team playing well now. We will know if those postseason hopes have any realistic chance by Tuesday.
Where to Watch/Listen
Monday, November 8 at 7:20pm CT on ESPN, WBBM Radio (English), and WRTO Radio (Spanish)
Keys to Victory 
Here are my keys to Monday's game. If these things happen, the Bears should have a shot to win.
Establish the run to set up the pass. Pittsburgh has a top pass rush so it's going to be important to run the ball early and set up play action. Montgomery, Khalil Herbert, and Fields will all have to make plays with their legs to do it.
If you can't get to Rothlisberger get your hands up. Big Ben he's getting a ton of passes deflected the line of scrimmage with his short passing attack. It's also a great way to get the kind of turnovers they will need to pull out a win.
Protect the football. Pittsburgh has played a ton of low-scoring affairs that have come down to the final two minutes. So any mistake like a fumble or interception could be devastating.
Don't Tell Me the Odds
Las Vegas pegs the Steelers as 6.5 point favorites heading into Monday night. An over/under set at 39 indicates bettors are expecting another very low scoring game.
My Prediction
I honestly don't think there is much daylight between these two teams so I expect a very close game. I think the Bears take advantage of a key Rothlisberger turnover and pull out an ugly 13-7 victory.
Official Bears Preview
Here are Bears analysts Jeff Joniak and Tom Thayer with their preview of the Bears' upcoming Week 9 matchup.