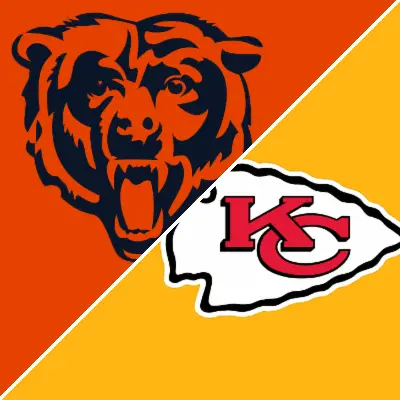 Chicago Bears @ Kansas City Chiefs – Week 3 Game Preview: Overview, Keys to Game, Insights
The Chicago Bears are a mess right now, not only have they lost their first two games of the season there is also a world of dysfunction off the field. Just this week quarterback Justin Fields had to walk back criticism of the coaching staff and defensive coordinator Alan Williams resigned under unclear circumstances.
As for the actual play on the field, the offense looks completely lost and the defense has not improved much over the lousy 2022 version. The last thing this reeling squad needs right now is a trip to play the defending Super Bowl champions but that's exactly what they get as they take on the Chiefs.
Kansas City has gotten off to a mixed start in 2023 losing to the Detroit Lions and just outlasting the Jacksonville Jaguars. Patrick Mahomes is having trouble clicking with an underwhelming receiving corps which struggled in the first two games.
Travis Kelce is back from the knee injury he suffered in practice and it should help the passing attack. The Chiefs best defensive player, pass rusher Chris Jones, is back from his hold-out and had a very good game against Jacksonville.
The Bears would not be favorites against anyone they played but they will be massive underdogs in this matchup. Perhaps they can shock everyone and hang around in this one but the odds are very long.
Where to Watch/Listen
Sunday, September 24 at 3:25pm CT on FOX, WBBM Radio (English), and WRTO Radio (Spanish).
Keys to Victory
Here are my keys to Sunday's game. If these things happen, the Bears should have a shot to win.
They have to try and create turnovers. Chicago has created no turnovers in the first two games of the season. That obviously has to change if they want any chance in this game.
Encourage Fields to scramble more. The young quarterback may have walked back his criticism of the coaching staff but the fact is the strategy to make him more of a pocket passer is not working. He is at his best when he runs and makes things happen.
Contain Travis Kelce. The big tight end is Mahomes best weapon and you have to make the iffy wide receivers beat you.
Don't Tell Me the Odds
The Bears are a 12.5 point underdog against the Chiefs this Sunday. The over/under is set at 48, so Vegas expects a moderately high-scoring game.
It's Football Weather
It's going to be 74 degrees and partly cloudy Sunday at Arrowhead Stadium, so weather shouldn't be a factor.
My Prediction
The Bears are in no position to hang with the team as good as the Chiefs right now. Kansas City will roll to a 31-10 victory.
Official Bears Preview
Here are Bears analysts Jeff Joniak and Tom Thayer with Chiefs play-by-play announcer Mitch Holthus previewing the Bears' upcoming Week 3 matchup on the Bears Etc. Podcast.