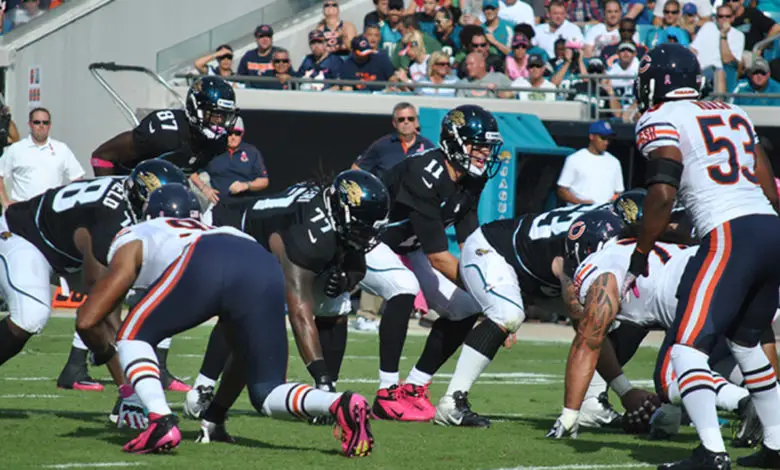 Chicago Bears @ Jacksonville Jaguars – Week 16 Preview, Keys to Game (Video)
The Chicago Bears (7-7) got a huge win against the Vikings last week to get back into the playoff race. They look to keep the momentum going as they head to Florida and play Jacksonville Sunday at 12:00pm CT (CBS). The Jaguars (1-13) are actively tanking for the top draft pick, but as the Rams and Jets recently proved, no outcome is guaranteed.
Gardner Minshew has been very turnover prone at quarterback when he starts. Rookie running back James Robinson has been a bright spot, although injuries have slowed him. The Jags defense has been lousy, especially the run defense which got shredded by the Titans Derrick Henry twice.
This contest should set up well for a Bears team dominating on the ground recently. This is another must-win game in the postseason push and the margin for error is completely gone. If they can focus, the new year will begin with a meaningful game in Chicago.
Here are my keys to Sunday's game. If these things happen, the Bears should have a shot to win.
Pound the ball. Keep David Montgomery rolling and good results will flow. A few more designed runs for Mitchell Trubisky will also help keep the Jaguars' defense off-balance.
Jump on the Jaguars early. Jacksonville expects to lose, so the Bears should take a quick lead and remove all doubt. Letting bad teams hang around is a recipe for disaster.
Ruin Minshew mania. Make the shaky quarterback prove he can beat you, take the run game away.
My Prediction: Bears win 30-21
Here are Bears analysts Jeff Joniak and Tom Thayer with their preview of the Bears' upcoming Week 16 matchup.
https://www.youtube.com/watch?v=rTcs53WZZS8