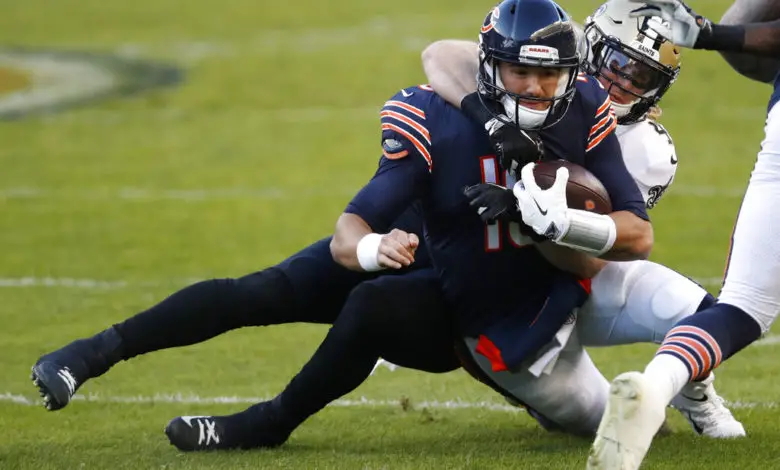 Chicago Bears Injury Report: Mitchell Trubisky May Have 'Significant Structural Issue' in Shoulder
Mitchell Trubisky apparently hurt his shoulder on his only snap in Sunday's game against the New Orleans Saints. The play itself looked pretty innocuous, with no obvious mechanism or signs of injury as he left the field, as you can see in the replay in the video.
From NFL Now on @nflnetwork: #Bears QB Mitchell Trubisky is undergoing evaluations on his shoulder after injuring it on Sunday vs. the #Saints. There's concern it could be a structural issue, though the extent is unclear at this point. pic.twitter.com/E2xuCxFj4K

— Mike Garafolo (@MikeGarafolo) November 4, 2020
Trubisky is not practicing Wednesday and Matt Nagy will provide an update, but NFL Network's Mike Garafolo says there are worries about a "significant structural issue." I guess this will end those calls by some fans to put Trubisky back under center. That wasn't likely to happen anyway, but anything serious in the shoulder takes a change at QB off the table for at least the short term.