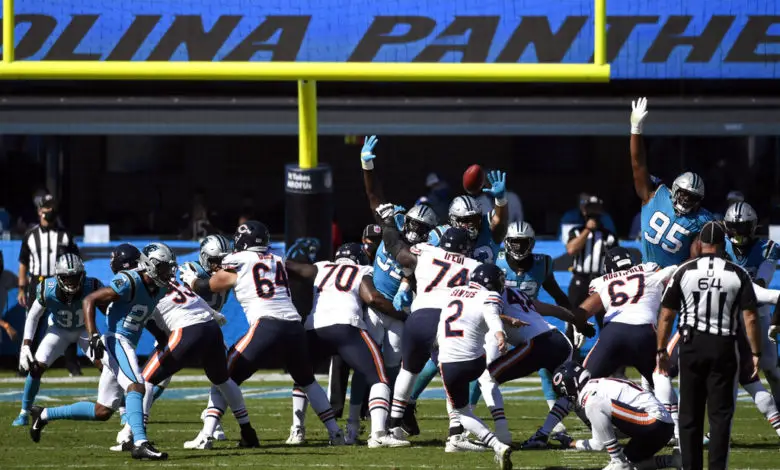 Cairo Santos Named NFC Special Teams Player of the Week
When Eddy Piñeiro went down to a groin injury prior to the start of the season it felt like one of those "uh-oh" moments.
The Chicago Bears have had their issues with kickers over the past several years, but it finally felt like maybe Piñeiro was at least a decent solution. So when Cairo Santos set up to attempt a 55-yard field goal this past Sunday against the Carolina Panthers, it was like walking into the great unknown.
Santos nailed that field goal with room to spare, giving him a new career-long as time expired in the first half. He finished the day going 3-for-3 on field goals of 31, 55, and 31 yards. He was also a perfect 2-for-2 on extra points.
Santos has appeared in 67 NFL games over his career with five different teams, including the Bears. This is his first Player of the Week award, although he was named the AFC's Special Teams Player of the Month back in 2016 as a member of the Chiefs. Piñeiro was the last Bears kicker to capture STPOW honors when he did so in Week 2 of the 2019 season.
The real question now is whether Santos' performance is enough to supplant Piñeiro as the starting kicker. Whatever the case ends up being, let's just hope the Bears keep making field goals because they need all the points they can get if they want to keep winning ugly.