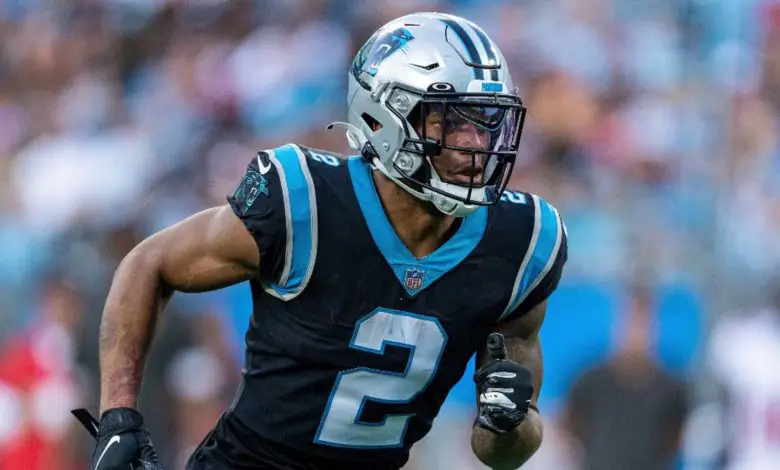 Bears Trade Number One Pick to Carolina Panthers For Picks and WR D.J. Moore
After months of speculation, Chicago Bears GM Ryan Poles finally pulled the trigger on trading the number one overall pick in the 2023 NFL draft Friday. The Carolina Panthers were the team that ended up making the move, jumping up from the 9th pick.
It was a unique package the Bears opted to take in the deal. As expected, they received the 9th and 61st pick in this year's draft, the Panthers 1st round pick in 2024, and their 2nd round pick in 2025. Unexpectedly, Chicago also received speedy wide receiver D.J. Moore in the deal.
Compensation update, per sources: Bears trading No. 1 overall pick to Carolina for:

🏈pick No. 9
🏈pick No. 61
🏈a first-round pick in 2024
🏈a second-round pick in 2025
🏈WR DJ Moore pic.twitter.com/hHrHn1UIR2

— Adam Schefter (@AdamSchefter) March 10, 2023
Moore, a first round pick out of Maryland, played five years in Carolina where he became the de facto number one receiver on a weak Panthers offense. He has tremendous speed and he did have over 1000 yards three times although he was under that total in 2022 (886 yards).
He just signed a four-year $73 million contract extension last offseason that is front-loaded for this season. The fact the quarterback options were so bad in Carolina last season probably explains his reduced production. However, some people think he is better off as a slot receiver and probably not a number one option for a good team.
Whether or not he is a true number one wideout, he instantly becomes the Bears number one pass catching option. It definitely saves them having to make a big move in a very thin receiver market.
Well the Bears have their draft pick haul in place, now they have to use it wisely. It's on to the draft and free agency, let's see what they can do.