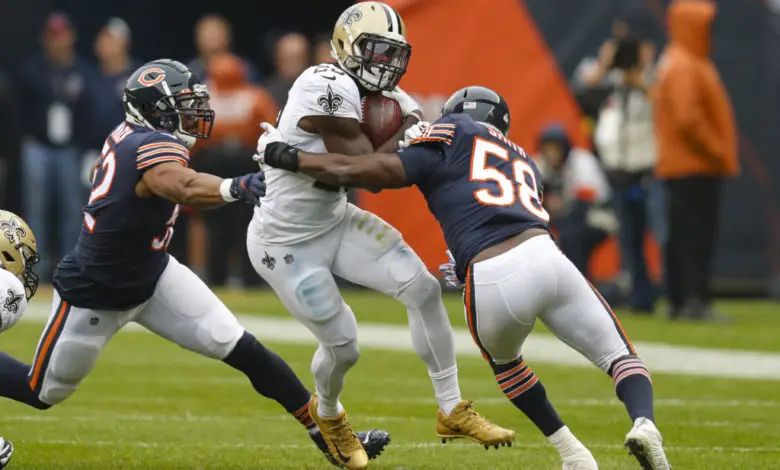 Bears 'Still Holding out Hope' for Roquan Smith's Availability Sunday
Roquan Smith has been a revelation this season, tackling nearly everything in sight and terrorizing opposing quarterbacks with abandon. However, an elbow injury suffered early in the Bears' Week 17 loss to the Packers put Smith's future in jeopardy and significantly hampered his team's chances to upset the Saints in New Orleans.
The Bears have not provided any specifics about Smith's injury, which is presumed to be a dislocated elbow, and they only conducted a walk-through on Wednesday. Had they actually held a full practice, though, the DNP designation on the injury report indicates Smith would not have been able to participate.
Chuck Pagano on Roquan Smith: "We're still holding out hope." #Bears

— Mike Berman (@MikeBermanNBC) January 7, 2021
Defensive coordinator Chuck Pagano said Thursday that the Bears are "still holding out hope" for Smith to be healthy enough to go on Sunday, but that sounds pretty ominous. Even if he's able to go, you have to wonder whether the injury or any protective measures might hamper his tackling or stunt any of his all-out style.
If Smith is ruled out entirely, it's going to be very difficult for the Bears to contain an offense that will have both wide receiver Michael Thomas and running back Alvin Kamara active. Thomas missed the first matchup between these two teams, but Kamara gashed the Bears for 163 total yards that included 96 through the air.
No matter what, this is going to have to be a serious team effort and the Bears are probably going to need to catch a break or three.