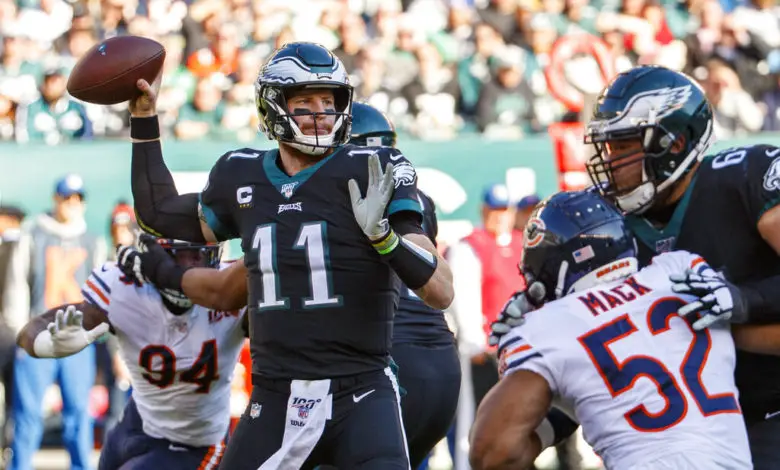 Bears Reportedly Closing in On Trade For Carson Wentz
Carson Wentz was once heralded as the next great NFL quarterback, leading the Philadelphia Eagles during their 2017 Super Bowl-winning season until he blew out his knee. That's when current Bears QB, Nick Foles, stepped in to finish out the final three games of the Eagles season and lead them to their Super Bowl victory.
According to one report, the Bears have made an offer for Wentz that is "bigger than most have expected." There was rumored to be a high level of interest in Wentz from the Patriots, Colts, and Panthers, among other teams, that may have well driven the price tag up.
As of 30 mins ago the #Bears have the top offer out for Carson Wentz. Unless another team comes over the top Wentz will be headed to Chicago. Bigger offer than most have expected. Bidding war will do that.

— Brandon Robinson (@BRobNFL) February 5, 2021
Ryan Pace's track record with QB's has me worried that the Bears are on the brink of overpaying for Wentz. Because, well, that seems to be what Pace does best.
Trading for Wentz doesn't feel like a move a team in search of a franchise QB should be making. In fact, it seems more like a move that a team makes when they're desperate and running out of answers. Who knows, maybe Pace surprises us all and these rumors are only there because he's just trying to drive up the price for the team that does in up trading for Wentz. We can hope.