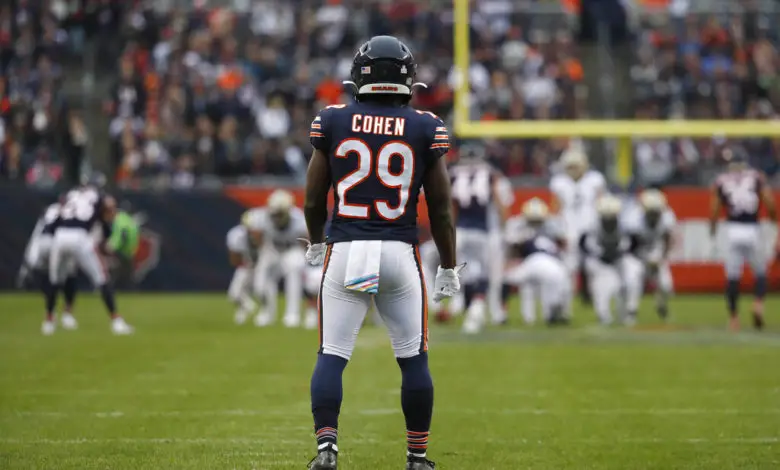 Bears Cut Tarik Cohen and Eddie Goldman as Roster Restructuring Continues
The Chicago Bears continued their roster shuffle Friday before the start of the new league year. They began by cutting Tarik Cohen the dynamic running back and return specialist who suffered a severe knee injury during the 2020 season. Cohen missed all of 2021 and was unable to clear a physical after the season allowing the Bears to release him with an injury designation.
If Chicago had kept the North Carolina A&T alum on the roster through next week he would've been guaranteed $2.5 million in base salary even if he was waived before the season. Not having Cohen the last two years definitely hindered the Bears offense. Hopefully, he can fully recover and play somewhere because he was very fun to watch. He also showed a little gallows humor about the situation this morning.
How do I file for unemployment ? 🥴

— Tarik Cohen (@TarikCohen) March 11, 2022
In a more surprising move, the Bears also cut ties with defensive tackle Eddie Goldman. Goldman was a good run stuffing lineman and took up space opening pass rush lanes for the Khalil Mack, Roquan Smith, and Akiem Hicks.
After trade attempts, the #Bears are releasing starting NT Eddie Goldman, source said. He is only 28 years old and will have a nice market.

— Ian Rapoport (@RapSheet) March 11, 2022
The former second-round pick opted out of the 2020 season due to Covid concerns. He only started 10 games in 2021 as injuries limited his availability. With this move, the trade of Mack, and the likely free agent departure of Hicks the Bears front seven is going to look significantly different in 2022.