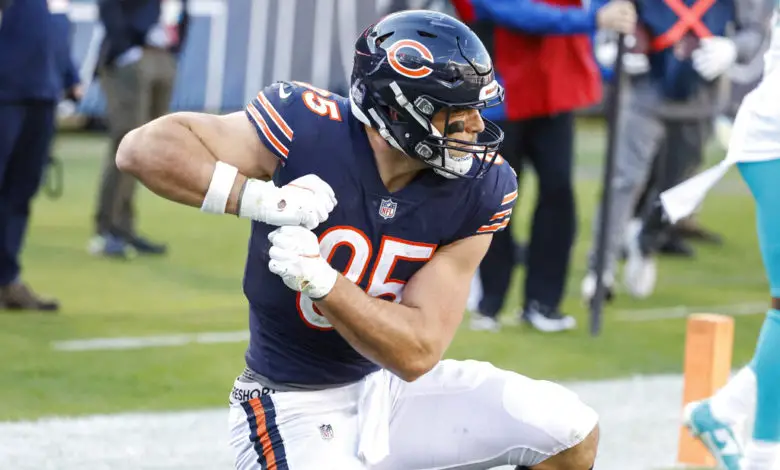 Bears Agree to 4-Year, $50 Million Extension with TE Cole Kmet
The Chicago Bears announced a four-year $50 million contract extension with tight end Cole Kmet Wednesday, $32 million of the contract is guaranteed. The news was first reported by Adam Schefter and Field Yates of ESPN.
Another deal: Bears and TE Cole Kmet reached agreement on a four-year, $50 million extension, including $32.8 million guaranteed and $20 million in new first-year cash, per me and @FieldYates.

— Adam Schefter (@AdamSchefter) July 26, 2023
Kmet, a second-round draft pick out of Notre Dame in 2020 was entering the final year of his rookie contract. The 6'6" 260 pound tight end had a mostly disappointing first two seasons in a Bears uniform, with 855 total yards and just two touchdowns.
Then last season the Lake Barrington, Illinois native began to develop chemistry with young quarterback Justin Fields. He had 50 receptions for 544 yards and 7 touchdowns to lead the team in each category.
This was the first contract-extension agreed to by GM Ryan Poles and there is a bit of risk involved. Kmet has improved but he has been inconsistent and has yet to completely break out to a Pro Bowl/All-Pro level.
The Bears are making a bet he is about to get there and we'll have the answer soon enough as players report to training camp in Lake Forrest today.