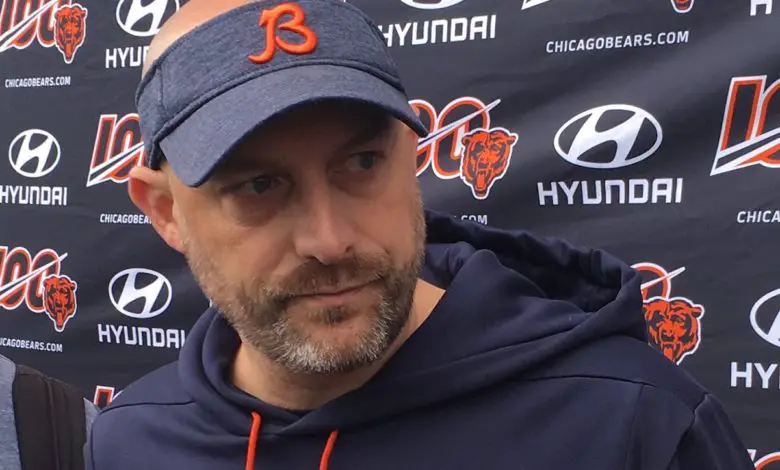 All Three Bears Coordinators Enter Covid Protocol
Head coach Matt Nagy announced Thursday that all three of the Bears coordinators had entered Covid protocol. Offensive coordinator Bill Lazor, defensive coordinator Sean Desai and special-teams coordinator Chris Tabor are out until they receive two negative tests in a row.
Bears coordinators Bill Lazor, Sean Desai, and Chris Tabor all in Covid protocol

— Mark Grote (@markgrotesports) December 16, 2021
The Bears are one of seven teams that had entered heightened Covid protocols after recent positive tests. The protocols call for increased testing and virtual meetings at the team facility. It also likely means a return to play calling for Matt Nagy.
This is just more of the same for a Bears season that has become an endurance test. The question now is are we getting close to a league-wide Covid pause? If things continue at the current rate the NFL may have no choice but to take a break. As of now, however, it's all systems go at least for this week.